Another tremendous turnout for the Penicuik Harriers at the cross country on sunday. We were treated to mild weather and sunshine. It was great to see Bill and Sarah there marshalling and Rachael was there at the finish too. The race was enjoyed by all, although Allan was enjoying it so much he did a bit extra. Daniel fell and hurt his hand so that wasn't so good and this slowed his time also. A few of us went into the Tweed afterwards to get the mud off.
Massive well done to our juniors:
Juniors
100 Calum Hind M10-11 11 Male 13:01.0
105 Glen Dawson M8-9 8 Male 13:42.8
106 Duncan Hind M8-9 8 Male 14:10.9
Full Results: https://www.webscorer.com/race?raceid=126552
Seniors:
29 Billy Colvin M40+ Male 29:10.2
45 Michael Greens MS Male 31:02.3
96 William Dickson M50+ Male 35:55.3
104 Robin Hall M40+ Male 36:35.8
108 Juliane Friedrich FS Female 37:10.3
113 Charlie Crawford MS Male 37:38.4
121 Sadie Kemp F40+ Female 38:10.9
122 Jan Dawson F40+ Female 38:12.5
136 Tracy Philp F40+ Female 39:39.1
137 Allan Dunbar M40+ Male 39:40.3
146 Gilly Marshall F40+ Female 40:26.7
157 Daniel Greens MS Male 42:53.7
Full Results: https://www.webscorer.com/race?raceid=126551
Allan's extended route: https://www.relive.cc/view/1391281687
Many thanks to Aldo and Michael for taking pics and dishing out encouragement. The support of them and all the partners/families is so important to us runners.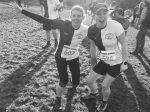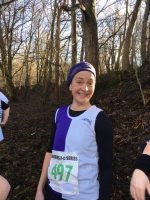 Thanks to Alex Corbett for these action shots: